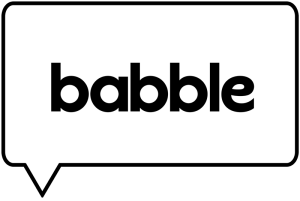 Babble Voices are a London-based talent agency, providing top-quality voiceover artists for top-quality commercial and creative projects around the world, all from the heart of Soho.
We love what we do. When we opened our doors in 2007, we'd seen the corporate side of old-school agenting and we didn't like it one bit.
We wanted to bring fresh talent to an ever-expanding industry, and have fun while we were doing it. Since then, we've supplied voiceover artists to clients across the world, on commercials, animation, video games… you name it, one of our VOs has done it. Today, we're still getting the job done and, most importantly, we're still having fun.
Browse our extensive client list of actors, presenters and comedians to find the perfect voiceover for your campaign, cartoon or corporate.
Read more about what's happening at Babble Voices and other news including articles on the world of voiceovers.
See what some of our clients have to say about our voiceover actor services.

"Babble voices have a fantastic range of Voice over artist's to suit all advertising and wider media needs! Their voice over artists are of the highest caliber, very versatile and do a great job each and every time.
Every time I use Babble, I'm never disappointed! The team at Babble voices are friendly and professional and are always happy to help, especially when it comes to those challenging budgets.
I love working with them, and would highly recommend them "
Panos Louca - Adam and Eve
Need a voice? Need several voices? Need several voices all with different accents and speaking different languages? No problem. Our friendly team of experienced agents can assist you with any casting and usage queries.
Whatever the size, whatever the budget, we can help!
We've supplied voiceovers for everything from high-end commercial brands to corporate videos, and everything in between, so don't hesitate to get in touch.